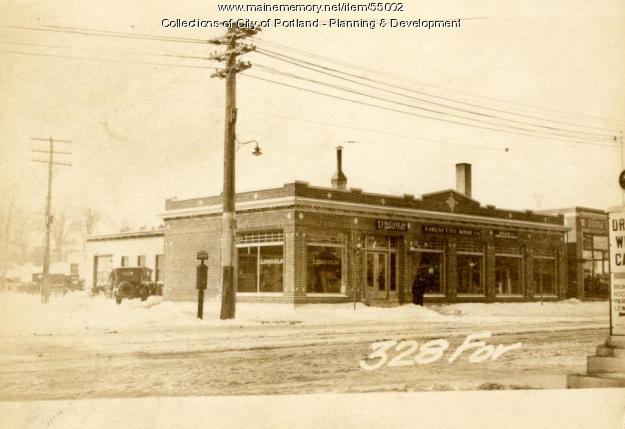 City Proposes Designating 17 Buildings on Forest Avenue!
*** Indicates Individual Eligibility for the National Register of Historic Places as determined by the Maine Historic Preservation Commission.
Forest Avenue, Portland
The Issue
Forest Avenue was and continues to be a critical transportation corridor connecting the peninsula to Deering's historic neighborhoods and to suburban communities beyond Portland. Transportation nodes along Forest Avenue are significant economic and community centers for the historic neighborhoods on either side of the corridor. Influenced by the number of cars that travel the corridor, mid to late 20th century land uses led to a physical appearance which is out of character with its historic origins as a street car suburb and with the city's vision for its future as a urban mixed-use neighborhood.
In anticipation of redevelopment along the corridor, city staff have identified several buildings to be individually designated under the city's historic preservation ordinance. These include 19th century landmarks like the iconic Odd Fellows Hall, several early 20th century auto showrooms, and a couple of mid-20th century modern buildings like the former Valle's restaurant, now occupied by Woodford F&B.
Our Position
Landmarks is working in collaboration with local community organizations to improve public awareness of Forest Avenue's history and significance in the development of Portland. As part of the City's long term development plans to enhance the urban fabric along the Forest Avenue corridor and improve its economic vitality, the City of Portland has created design guidelines that encourage new development that reflects the historic development patterns along the corridor. As part of the that planning, Landmarks continues to advocate for the following:
Press
Quick Links
What You Can Do